Free the FBI: Let Them Protect America from Jihad
Stop the Shackling of the FBI's Intelligence on Counterterrorism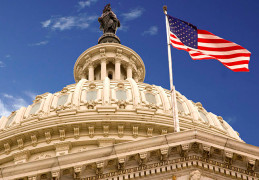 Something is seriously wrong when the FBI interviews a jihadist like Tamerlan Tsarnaev – the older of the two Chechens believed to have perpetrated the bombing of the Boston Marathon – and sees no evil.
Yet, that is the predictable result of the shackling of the Bureau that has taken place in recent years. For example, in 2011, the Obama administration actually purged FBI training materials of information that warns of the connection between the Tsarnaevs' kind of "religious fervor" and terrifying acts of jihad.
And Team Obama has also effectively told the Bureau it must get the approval of Muslim Brotherhood operatives before it can do any such training in the future. This is a formula for much more jihad in America.
Sign a letter to Obama now. It's time to free the FBI so they can do their job and protect our country.