Free the FBI: Let Them Protect America from Jihad
Stop the Shackling of the FBI's Intelligence on Counterterrorism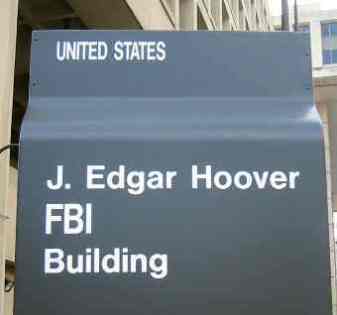 Something was seriously wrong when, in 2011, the FBI interviewed a jihadist like Tamerlan Tsarnaev – the older of the two Chechens believed to have perpetrated the bombing of the Boston Marathon – and saw no threat.
Yet, that is the predictable result of the shackling of the Bureau that has taken place in recent years. For example, that same year in 2011, the Obama administration actually purged FBI training materials of information that warns of the connection between the Tsarnaevs' kind of "religious fervor" and terrifying acts of jihad.
And the Obama administration has also effectively told the Bureau it must get the approval of "experts" with Muslim Brotherhood affiliations before it can do any such training in the future. This is a formula for much more jihad in America.
Please add your signature to this letter to President Obama: It's time to free the FBI so they can do their job and protect our country.
Public Comments
Sep 18th, 2015
Someone from Mililani, HI signed.
Sep 18th, 2015
Someone from Picayune, MS signed.
Sep 17th, 2015
Cory M. from Nine Mile Falls, WA signed.
Sep 15th, 2015
Someone from Jonesboro, AR writes:
The Obama administration's irresponsible restrictions on FBI surveillance of potential terrorists is a clear and present danger to U.S. National Security, a blatant violation of oath(s) of office to protect the American people and our nation from harm. The restrictions being imposed on the FBI and other law enforcement agencies are unjustified and serve no useful purpose whatsoever. Those restrictions are borderline sedition against our country and its people.
Sep 13th, 2015
Martha S. from Auburn, AL writes:
Please let the FBI have the benefit of the doubt in its struggle to stop Islamic terrorists in USA.
Sep 11th, 2015
Someone from Rancho Santa Fe, CA signed.
Sep 11th, 2015
steven g. from Slidell, LA signed.
Sep 10th, 2015
Someone from Depew, NY writes:
These are same "Muslim Brotherhood" that the Egyptian people threw out of their government!
Sep 10th, 2015
Someone from Woburn, MA signed.
Sep 6th, 2015
Someone from Sistersville, WV signed.
Aug 31st, 2015
Someone from Carrollton, TX signed.
Aug 31st, 2015
carolina g. from Canyon Country, CA writes:
KEEP AMERICA SAFE!!! We have too many dangerous people already! Let the FBI do their job of protecting our United States of America!!
Aug 30th, 2015
Someone from Pittsburgh, PA signed.
Aug 29th, 2015
Someone from Harrogate, TN signed.
Aug 27th, 2015
Yaakov H. from Arlington Heights, IL writes:
Discovering one by one secret promises in letters before negotiations, secret annexes that know one in their right mind would agree to 2/3s both Houses when this is beyond the Constitutional requirement for Treaty Ratification. Talk of still finding ways of by passing Congress if the votes aren't there there ( =Impeachment) for Obama demonizing anyone not supporting the President. Misrepresentation, puts the homeland and Americans at risk, puts our best Allies at risk fund State Sponsored Terrorism Federal Law prohibits.
Aug 20th, 2015
Someone from Eureka, CA signed.
Aug 20th, 2015
Someone from Eureka, CA signed.
Aug 17th, 2015
James S. from Bradenton, FL writes:
Dear Mr. President: A bad deal is when you purchase a big screen TV and it goes on sale a week later for $200.00 less. That is a bad deal. Iran probably has nukes already, the side deals are not part of the congressional record yet and unfortunately you are doing the same thing with this Nuclear arrangement as you did with health care. I have read the Iranian constitution and it calls for Sharia to be obligatory on a world scale. How can you, in your words, provide two paths to nuclear weapons knowing this regime wants to dominate the world. If you are not the quintessence of naivete' and ineptness, then what are you? The answer to that question alarms me and millions of other Americans. Sincerely, Rev. James Stecher
Aug 15th, 2015
michael t. from West Palm Beach, FL signed.
Aug 9th, 2015
David H. from Sparta, NC signed.
Aug 4th, 2015
Someone from Mount Dora, FL signed.
Aug 2nd, 2015
Tamara S. from Atco, NJ writes:
Releasing the prisoners from Guantanamo only spurred on ISIS with "leaders" for their cause. Also, there are enough illegal immigrants in the US now, that the "legal" settling of immigrant with our tax dollars should be halted. Let's straighten things out before adding more to the mix!!!!!
Aug 1st, 2015
Someone from Minneapolis, MN signed.
Jul 31st, 2015
Lorraine N. from Orlando, FL signed.
Jul 31st, 2015
Brian T. from Florida, NY signed.
Jul 31st, 2015
Paul&Becky M. from Fort Collins, CO signed.
Jul 27th, 2015
Someone from Tinley Park, IL signed.
Jul 25th, 2015
Someone from Poulsbo, WA signed.
Jul 21st, 2015
Jay P. from Naperville, IL writes:
This administration is FULL of muslims appointed by bho. First agenda item is to get rid of them.
Jul 21st, 2015
Steve P. from Stevenson Ranch, CA signed.
Jul 17th, 2015
David M. from Tishomingo, OK signed.
Jul 15th, 2015
Kent H. from Greenville, SC signed.
Jul 13th, 2015
Someone from Dayton, OH signed.
Jul 4th, 2015
Someone from Pangburn, AR writes:
Bear in mind, I am a very sympathetic and emotional person and I am in shock everyday at what this world has become. I don't understand why all TRUE Americans cannot see, that if we don't reunite and put our differences aside, our country will fall. We HAVE to protect our own from WHATEVER is out to take us down. Seriously, wake up and take a real, hard look at everything that is being ALLOWED (or initiated)(or ignored) to take place in our once proud country... and it goes on and on... while a large percentage of Americans are too busy worrying about the Kardashians. I cry for my children
Jun 30th, 2015
Linda S. from Clarks Hill, IN writes:
This is a public outrage. We elected this president to protect America and he is delivering us into the hands of the greatest enemy of our nation. Wake up citizens or we will be in sharia law.
Jun 24th, 2015
harles S. from Massillon, OH signed.
Jun 22nd, 2015
laurie h. from Brightwood, VA signed.
Jun 14th, 2015
Someone from Montrose, MI writes:
One does not need to be a brain scientist to see the plan jihadist have to infiltrate the U.S. Remember, they are working on a 1000 year plan. The U.S. self serving politicians are on a political cycle plan. Wake up America and take defensive action
Jun 14th, 2015
Kim B. from Harrisburg, PA writes:
This is what happens when you turn your back on God. There's a Muslim in the White House who's allowing this country to be a target.
Jun 12th, 2015
Cathy K. from Fergus Falls, MN signed.