Free the FBI: Let Them Protect America from Jihad
Stop the Shackling of the FBI's Intelligence on Counterterrorism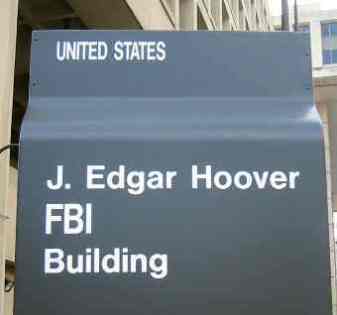 Something was seriously wrong when, in 2011, the FBI interviewed a jihadist like Tamerlan Tsarnaev – the older of the two Chechens believed to have perpetrated the bombing of the Boston Marathon – and saw no threat.
Yet, that is the predictable result of the shackling of the Bureau that has taken place in recent years. For example, that same year in 2011, the Obama administration actually purged FBI training materials of information that warns of the connection between the Tsarnaevs' kind of "religious fervor" and terrifying acts of jihad.
And the Obama administration has also effectively told the Bureau it must get the approval of "experts" with Muslim Brotherhood affiliations before it can do any such training in the future. This is a formula for much more jihad in America.
Please add your signature to this letter to President Obama: It's time to free the FBI so they can do their job and protect our country.
Public Comments
Aug 4th, 2015
Someone from Mount Dora, FL signed.
Aug 2nd, 2015
Tamara S. from Atco, NJ writes:
Releasing the prisoners from Guantanamo only spurred on ISIS with "leaders" for their cause. Also, there are enough illegal immigrants in the US now, that the "legal" settling of immigrant with our tax dollars should be halted. Let's straighten things out before adding more to the mix!!!!!
Aug 1st, 2015
Someone from Minneapolis, MN signed.
Jul 31st, 2015
Lorraine N. from Orlando, FL signed.
Jul 31st, 2015
Brian T. from Florida, NY signed.
Jul 31st, 2015
Paul&Becky M. from Fort Collins, CO signed.
Jul 27th, 2015
Someone from Tinley Park, IL signed.
Jul 25th, 2015
Someone from Poulsbo, WA signed.
Jul 21st, 2015
Jay P. from Naperville, IL writes:
This administration is FULL of muslims appointed by bho. First agenda item is to get rid of them.
Jul 21st, 2015
Steve P. from Stevenson Ranch, CA signed.
Jul 17th, 2015
David M. from Tishomingo, OK signed.
Jul 15th, 2015
Kent H. from Greenville, SC signed.
Jul 13th, 2015
Someone from Dayton, OH signed.
Jul 4th, 2015
Someone from Pangburn, AR writes:
Bear in mind, I am a very sympathetic and emotional person and I am in shock everyday at what this world has become. I don't understand why all TRUE Americans cannot see, that if we don't reunite and put our differences aside, our country will fall. We HAVE to protect our own from WHATEVER is out to take us down. Seriously, wake up and take a real, hard look at everything that is being ALLOWED (or initiated)(or ignored) to take place in our once proud country... and it goes on and on... while a large percentage of Americans are too busy worrying about the Kardashians. I cry for my children
Jun 30th, 2015
Linda S. from Clarks Hill, IN writes:
This is a public outrage. We elected this president to protect America and he is delivering us into the hands of the greatest enemy of our nation. Wake up citizens or we will be in sharia law.
Jun 24th, 2015
harles S. from Massillon, OH signed.
Jun 22nd, 2015
laurie h. from Brightwood, VA signed.
Jun 14th, 2015
Someone from Montrose, MI writes:
One does not need to be a brain scientist to see the plan jihadist have to infiltrate the U.S. Remember, they are working on a 1000 year plan. The U.S. self serving politicians are on a political cycle plan. Wake up America and take defensive action
Jun 14th, 2015
Kim B. from Harrisburg, PA writes:
This is what happens when you turn your back on God. There's a Muslim in the White House who's allowing this country to be a target.
Jun 12th, 2015
Cathy K. from Fergus Falls, MN signed.
Jun 12th, 2015
Someone from Lake Zurich, IL signed.
Jun 2nd, 2015
JEANNE B. from Hailey, ID signed.
May 31st, 2015
Daniel D. from Lake Charles, LA signed.
May 27th, 2015
Francine E. from Altadena, CA writes:
I believe the plea provided above says it all: Free the FBI: Let them protect America from Jihad
May 26th, 2015
Heather T. from Aurora, CO signed.
May 24th, 2015
Someone from Searcy, AR signed.
May 24th, 2015
James M. from Windsor, CT signed.
May 20th, 2015
Penny C. from Jacksonville, FL signed.
May 20th, 2015
Someone from Woodland Hills, CA signed.
May 19th, 2015
Dutch S. from North Las Vegas, NV signed.
May 15th, 2015
Liz M. from Dallas, TX signed.
May 15th, 2015
Caleb B. from Akron, OH signed.
May 14th, 2015
Someone from Fort Lauderdale, FL signed.
May 14th, 2015
Ronnie T. from Dayton, OH writes:
We don't need the muslim (brotherhood's approval For anything in our country the U.S.A.
May 11th, 2015
J. R. W. from Laredo, TX signed.
May 8th, 2015
Cecelia H. from Glen Allen, VA signed.
May 7th, 2015
Polly M. from Ingram, TX signed.
May 7th, 2015
Someone from Midland, TX writes:
If it's not possible to identify the radical Islamists, then there's got to be a way to infiltrate moscs and keep an eye on radical clerics. Surely, if intelligence technique are used, we should be able to pick up information on people planning to do harm in the U.S. That will take the FBI and perhaps other agencies working closely together. Not trying to suggest a police state here, but intelligence gathering and deep identification of potential culprits.
May 6th, 2015
Fred R. from Piedmont, SC signed.
May 4th, 2015
Cindy A. from Desert Hot Springs, CA writes: