Free the FBI: Let Them Protect America from Jihad
Stop the Shackling of the FBI's Intelligence on Counterterrorism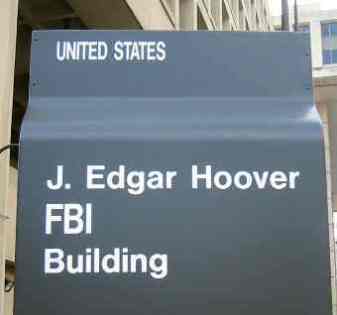 Something was seriously wrong when, in 2011, the FBI interviewed a jihadist like Tamerlan Tsarnaev – the older of the two Chechens believed to have perpetrated the bombing of the Boston Marathon – and saw no threat.
Yet, that is the predictable result of the shackling of the Bureau that has taken place in recent years. For example, that same year in 2011, the Obama administration actually purged FBI training materials of information that warns of the connection between the Tsarnaevs' kind of "religious fervor" and terrifying acts of jihad.
And the Obama administration has also effectively told the Bureau it must get the approval of "experts" with Muslim Brotherhood affiliations before it can do any such training in the future. This is a formula for much more jihad in America.
Please add your signature to this letter to President Obama: It's time to free the FBI so they can do their job and protect our country.
Public Comments
Aug 2nd, 2016
Mary G. from Nortonville, KY writes:
It's obvious, Odumbo, that you hate America and the American people...why else would you spend your life planning the destruction of both. You've lied to us from the beginning of your "career"...you're a mooseslime who is determined to bring your ISIS killers into the U.S.A. to destroy it. You promised to stand with Islam should the winds of war shift against the Islamic religion. You think all Americans are stupid? No, not all of us. You insult Christians and expect us to bow to your so-called god. I knew you were evil the first I saw you and I haven't changed my mind. My wish for you is to be delivered to the "radical mooseslimes" for their punishment because you are a glaring homosexual...and, is it true Mooseshell a transgender...and those crazy mooseslimes you love so much don't like either. I want to put a sign in the WH lawn that is an invitation to the muslims to come on in, make yourselves right at home.
Aug 1st, 2016
Someone from Cartwright, OK writes:
Mr President, if you really care about America then trust these people do their job. - protect Americans by any means necessary, using ALL information they can get on these terrorists
Jul 30th, 2016
Someone from Fort Worth, TX signed.
Jul 30th, 2016
Someone from Denver, CO signed.
Jul 25th, 2016
Someone from Stockholm, NJ writes:
We moved here from all around the world seeking freedom from others waging war on us. This is the last place on earth. Please save USA.
Jul 23rd, 2016
Don N. from Fawn Grove, PA writes:
We need to PROTECT America, not sell it down the drain!
Jul 20th, 2016
Jill H. from Warsaw, MO signed.
Jul 20th, 2016
William Brigham A. from Coatesville, PA signed.
Jul 19th, 2016
Alexis M. from Fort Myers, FL signed.
Jul 19th, 2016
Someone from Louisville, KY writes:
This nation is being attacked from inside and from out. Free the FBI, NSA, CIA, and the rest of the actors within the IC to do the job that their budget was created for. They need broad control to monitor both within the nation and without. Terrorist sympathetic groups need to be monitored as well; groups and their members such as the BLM will prevent the murder of US citizens by those that do not apply to the US system. Free the IC or step down.
Jul 17th, 2016
Marilyn N. from Avoca, WI signed.
Jul 14th, 2016
Someone from Broomall, PA writes:
It's quite despicable & very unsettling that our own administration has the very Men/Women that would keep us safe, smothered by some ridiculous "rules of engagement", so to speak! The POTUS' top priority is to keep us safe & if they faulter on this, it looks a lot like they're not on our side in the least! Our forces should in NO way be bound by some insidious, treasonous, feckless rules!!!
Jul 13th, 2016
Someone from Eden Prairie, MN signed.
Jul 12th, 2016
Someone from Floresville, TX signed.
Jul 5th, 2016
Wilma M. from Mechanicsville, VA signed.
Jul 5th, 2016
Mary Ann C. from Brenham, TX signed.
Jul 5th, 2016
Jody J. from Tullahoma, TN signed.
Jul 3rd, 2016
JoAnna J. from Pleasanton, CA writes:
Mr. Obama, I am a very concerned American Citizen. Protect our constitution. I am very concerned about several things I believe you are allowing to happen to America. 1) Why are you allowing unfettered illegal immigration? 2) Why are you allowing illegal immigrants access to MY tax dollars that should go to Americans and Legal Immigrants? 3) Terrorism: WHY have you allowed/forced our FBI to scrub relevant information that is tying our police and FBI's hands behind their back? Do Not give 1 penny of Amerca's tax dollars to illegal immigrants or refugees. I am going to work extremely hard to make sure Hillary Clinton, who should be in prison does not go anywhere but prison. Finally, stopping guys will not work
Jul 1st, 2016
Alexis M. from Fort Myers, FL signed.
Jun 30th, 2016
john y. from Lampasas, TX writes:
Save our country,protect our constituion. Let the FBI do their job........
Jun 29th, 2016
Someone from Fresno, CA signed.
Jun 27th, 2016
Robert S. from Wright City, MO signed.
Jun 27th, 2016
Someone from Clear Lake, MN writes:
Obama should have been gone long ago.........
Jun 23rd, 2016
Randy and maureen M. from Gardnerville, NV signed.
Jun 22nd, 2016
Someone from Sulphur Springs, TX signed.
Jun 21st, 2016
Joel K. from Grand Rapids, MI signed.
Jun 20th, 2016
Melissa M. from Kinder, LA signed.
Jun 16th, 2016
Deb P. from White Cloud, MI writes:
Stop allowing Jihad in our country--US citizens are protected by the Constitution--stop subjecting us to Sharia Law!
Jun 16th, 2016
Sarah T. from Grand Rapids, MI signed.
Jun 15th, 2016
Patricia G. from Fort Mill, SC writes:
Ft. Hood, Boston, Chattanooga, Little Rock, San Bernardino, Orlando -- How many examples do we need? The process of subduing America, and then the world, into complete Dhimmitude under ISLAMIC LAW continues! The voluntary handcuffing of the FBI -- and the entire American intelligence and security apparatus -- must stop!
Jun 5th, 2016
Greg B. from Fort Lauderdale, FL writes:
This could be a great thing
Jun 3rd, 2016
ALAN W. from Sugar Grove, VA writes:
KEEP OUR FREEDOM,FREE THE FBI !!!
Jun 2nd, 2016
Someone from Waynesboro, VA signed.
Jun 2nd, 2016
Phillip W. from Waleska, GA signed.
May 29th, 2016
Joyce L. from Seattle, WA signed.
May 25th, 2016
Brian Q. from Woodbury, CT writes:
Put US security as the priority
May 23rd, 2016
Someone from Sonora, CA signed.
May 14th, 2016
**** Sharia Law S. from Bethesda, MD signed.
May 14th, 2016
Someone from Tomball, TX signed.
May 11th, 2016
Someone from Rochester, MN writes:
The FBI knows what the problem is, let them take care of it.