Free the FBI: Let Them Protect America from Jihad
Stop the Shackling of the FBI's Intelligence on Counterterrorism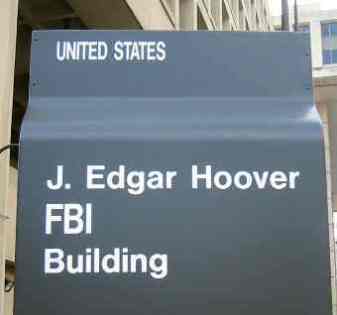 Something was seriously wrong when, in 2011, the FBI interviewed a jihadist like Tamerlan Tsarnaev – the older of the two Chechens believed to have perpetrated the bombing of the Boston Marathon – and saw no threat.
Yet, that is the predictable result of the shackling of the Bureau that has taken place in recent years. For example, that same year in 2011, the Obama administration actually purged FBI training materials of information that warns of the connection between the Tsarnaevs' kind of "religious fervor" and terrifying acts of jihad.
And the Obama administration has also effectively told the Bureau it must get the approval of "experts" with Muslim Brotherhood affiliations before it can do any such training in the future. This is a formula for much more jihad in America.
Please add your signature to this letter to President Obama: It's time to free the FBI so they can do their job and protect our country.
Public Comments
Nov 23rd, 2016
Gary C. from Brigham City, UT signed.
Nov 19th, 2016
Michele M. from Manchester Township, NJ signed.
Nov 6th, 2016
tracy s. from Whitmore Lake, MI writes:
The muslim brotherhood is dangerous, open your eyes for the sake of our country
Nov 2nd, 2016
Bill s. from San Pedro, CA signed.
Oct 27th, 2016
Jim E. from North Little Rock, AR signed.
Oct 22nd, 2016
Someone from Muskegon, MI writes:
The "jig is up". Mr. Obama....
Sep 30th, 2016
Someone from Hastings, MN signed.
Sep 28th, 2016
Someone from Chaska, MN signed.
Sep 28th, 2016
Heath C. from Milwaukee, WI signed.
Sep 26th, 2016
Someone from Hastings, MN writes:
Politicians are like diapers, they should be changed frequently for the same reason.
Sep 25th, 2016
Someone from New York, NY signed.
Sep 25th, 2016
Someone from Rockledge, FL writes:
The vast list of Barack Hussein Obama over stepping boundaries of Presidential office,and coziness with Islamist /Muslim Brotherhood,should be more than enough to secure a poor legacy as a destruction guided ,unloyal to The American people's welfare. OBAMA has proved to be uninterested in protecting them,he has embarrassed us across the World ..I am proud to say I did not vote for him either time...I felt his own history was a warning light...So many were fooled..Time to end the subterfuge and clean out the Islamist Terrorists he flooded our nation with.my opinion.
Sep 25th, 2016
Someone from Rockledge, FL signed.
Sep 23rd, 2016
Shane J. from Rockville, VA signed.
Sep 21st, 2016
Someone from Bloomfield Hills, MI writes:
Why does Obama have 6 Muslim Brotherhood members advising in the Whitehouse? Why is Valerie Jarette an Iranian (the real first lady)allowed to dictate American policy ???
Sep 19th, 2016
Sue M. from Lake Worth, FL signed.
Sep 16th, 2016
William O. from Kinsman, OH signed.
Sep 15th, 2016
Stephen R. from Bakersfield, CA signed.
Sep 11th, 2016
Someone from Pinellas Park, FL writes:
The Obama Administration has been the biggest threat to our country and our way of life in ALL US history! Our "President's" loyalty is somewhere else and I PRAY he is imprisoned for TREASON! Our only hope to regain our FREE PRACTICE of RELIGION is to have ANYONE but Hillary Clinton as our next Commander in Chief! She would be nothing less than an Obama third term! We want JUSTICE and we want our COUNTRY BACK! Obama and Clinton belong at Guantanamo for LIFE!
Sep 4th, 2016
MR. NICOLA T. from Clarksville, MD signed.
Sep 4th, 2016
Mary R. from Loveland, CO signed.
Sep 3rd, 2016
Someone from Erie, PA signed.
Aug 31st, 2016
JAMES Q. from Schenectady, NY signed.
Aug 31st, 2016
Carolyn S. from Ironwood, MI signed.
Aug 31st, 2016
Someone from Pendleton, OR signed.
Aug 30th, 2016
Carl B. from Marshall, MI writes:
Support Trump and educate the public about muslim jihadist goals.
Aug 30th, 2016
J Bruce G. from Marlborough, MA writes:
"To support the Constitution, to observe the laws, is to be true to our own higher nature. That is the path, and the only path towards liberty. To resist them and violate them is to become enemies to ourselves and instruments of our own destruction. That is the path toward servitude." - "A police force administered on the assumption that the violation of some laws may be ignored has started toward demoralization. The community which approves such administration is making dangerous concessions...The conclusion is inescapable that laxity of administration reacts upon public opinion, causing cynicism and loss of confidence in both law and its enforcement and, therefore in its observance." - President Calvin Coolidge
Aug 29th, 2016
Carl C. from Independence, KS writes:
Thanks for taking some action
Aug 29th, 2016
Gerald M. from Fort Lauderdale, FL signed.
Aug 28th, 2016
Someone from Woodland Hills, CA signed.
Aug 25th, 2016
Howard B. from Shorewood, IL signed.
Aug 24th, 2016
Robert M. from Canton, TX writes:
Not allowing FBI access to material necessary to track down terrorist groups is setting them up for failure. And what the hell are you doing by making the FBI accountable to the Muslim BRotherhood. Those Islamic jihadists have NO right to interfer with operations necessary to secure our country and keep US free. The MB should consider themselves lucky to live where they can enjoy freedom
Aug 21st, 2016
Someone from Mokelumne Hill, CA signed.
Aug 19th, 2016
deb s. from Fort Lauderdale, FL writes:
stop the insanity and the destruction of everything american and america what is the name of a movie sleeping with the enemy?
Aug 18th, 2016
Robert S. from Raymondville, TX signed.
Aug 15th, 2016
Ralph F S. from Toccoa, GA signed.
Aug 11th, 2016
Someone from Richmond, TX writes:
Our safety and secrity isthe resonsbilty of the Fedeal Gavenment and any methods necessary to protect our safety is ad sould be available to our law eforcement departments. There should only be restrictions based on the laws of our land - not other nations or groups or individuals. GET TO WORK ON MAKING THIS HAPPEN BEFORE WE ARE OVER RUN BY THE ENEMY. GOD BLESS THE U.S.A.
Aug 6th, 2016
Someone from Highland, MI writes:
Obama swore an oath to uphold the Constitution and defend the US from foreign enemy.Those in the FBI took the same oath. These men will be judged on their actions. Not in serving those who defy thei oath to God.
Aug 6th, 2016
Someone from Glen Dale, WV writes:
There comes a time when good people have to stand their ground. The people of the United States deserve safety in their everyday lives. The present threat is graver than any threat we have experienced in 53 years. The threat is Islam: a religion of bigotry and hate. We must first name our enemy. Then we must weed it out of our peaceful society so civilization may prosper. Strap up your boots, and have your voice heard.
Aug 5th, 2016
Thomas H. from Buffalo, NY writes:
With great respect for the office,As a practicing Catholic I see you attacking the catholic church,standing up for Islam that teaches,peace comes only when all convert and gay marriage to destroy the family.I can't believe we have alloyed you to get this far.Please use the gift of perswading people for the good of america that I love.