Free the FBI: Let Them Protect America from Jihad
Stop the Shackling of the FBI's Intelligence on Counterterrorism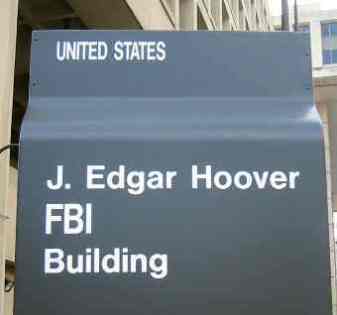 Something was seriously wrong when, in 2011, the FBI interviewed a jihadist like Tamerlan Tsarnaev – the older of the two Chechens believed to have perpetrated the bombing of the Boston Marathon – and saw no threat.
Yet, that is the predictable result of the shackling of the Bureau that has taken place in recent years. For example, that same year in 2011, the Obama administration actually purged FBI training materials of information that warns of the connection between the Tsarnaevs' kind of "religious fervor" and terrifying acts of jihad.
And the Obama administration has also effectively told the Bureau it must get the approval of "experts" with Muslim Brotherhood affiliations before it can do any such training in the future. This is a formula for much more jihad in America.
Please add your signature to this letter to President Obama: It's time to free the FBI so they can do their job and protect our country.
Public Comments
Apr 26th, 2013
Charles J. from Bridgeport, PA signed.
Apr 26th, 2013
Andy R. from Plano, TX writes:
Stop supporting TREASON and SEDITION!
Apr 26th, 2013
Someone from Potomac, MD signed.
Apr 26th, 2013
Gary A. from Beverly Hills, CA signed.
Apr 26th, 2013
Robert L. from Xenia, OH writes:
Please do not send billions of dollars in aid to the Muslim Brotherhood in Egypt. if you are concerned about debt start here. also do not put a censure on FBI activities let them have real training from Jihads experts like Steve Emerson.
Apr 26th, 2013
Sandra D. from Prescott, AZ signed.
Apr 26th, 2013
Mary Kay B. from Blue Jay, CA signed.
Apr 26th, 2013
eric b. from Harrisburg, PA writes:
The Muslim Brotherhood is our enemy. They are todays Nazies. We must tell the truth about jihad in order to understand the enemy.
Apr 25th, 2013
Someone from Washington, DC signed.
Apr 25th, 2013
Someone from Fairfax, VA signed.
Apr 24th, 2013
John E. from Roswell, GA writes:
this is the problem that lead to 9/11.
Apr 24th, 2013
Someone from Littleton, CO signed.