Free the FBI: Let Them Protect America from Jihad
Stop the Shackling of the FBI's Intelligence on Counterterrorism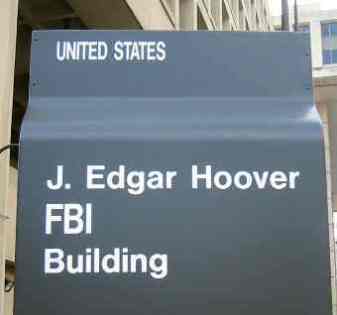 Something was seriously wrong when, in 2011, the FBI interviewed a jihadist like Tamerlan Tsarnaev – the older of the two Chechens believed to have perpetrated the bombing of the Boston Marathon – and saw no threat.
Yet, that is the predictable result of the shackling of the Bureau that has taken place in recent years. For example, that same year in 2011, the Obama administration actually purged FBI training materials of information that warns of the connection between the Tsarnaevs' kind of "religious fervor" and terrifying acts of jihad.
And the Obama administration has also effectively told the Bureau it must get the approval of "experts" with Muslim Brotherhood affiliations before it can do any such training in the future. This is a formula for much more jihad in America.
Please add your signature to this letter to President Obama: It's time to free the FBI so they can do their job and protect our country.
Public Comments
May 1st, 2013
bruce c. from Fruitland Park, FL signed.
May 1st, 2013
Someone from Oklahoma City, OK writes:
Get rid of Obama, then we can get rid of the terrorist.
May 1st, 2013
Gary W. from Las Vegas, NV signed.
May 1st, 2013
Barbara V. from Venice, FL writes:
By his actions and his words, our President is giving aid and comfort to the enemy. Is that not the very definition of treason?
May 1st, 2013
Yaakov R. from New York, NY signed.
May 1st, 2013
Someone from Peachtree City, GA writes:
Islam is more than a religion. It's a political system, and it's not compatible with the Constitution of the US. Why are leftists so desperate to hide this fact? Because they don't have the best interests of the American people in mind.
May 1st, 2013
Ed S. from Gainesville, GA signed.
May 1st, 2013
alison f. from Pasadena, MD signed.
May 1st, 2013
Nelda L. from Borger, TX signed.
May 1st, 2013
Cheryl R. from Depew, NY signed.
May 1st, 2013
lowell h. from Hayes, VA writes:
truth must be told , free the f b i
May 1st, 2013
Someone from Forest Lake, MN writes:
You MUST recognize the enemy before you can win the war. Mr. President, you don't seem to recognize that our enemy has infiltrated our country, even becoming American citizens. Our enemies are patient, and increasing in number. You must see this, or you are putting America at greater and greater risk. It honestly makes me question whose side you're on.
May 1st, 2013
Jack M. from Arlington, VA writes:
End political correctness before there is more slaughter. Protect our country from Mohammedan terrorists.
May 1st, 2013
George W. from Helena, MT signed.
May 1st, 2013
John S. from Mchenry, IL signed.
May 1st, 2013
Timothy M. from San Jose, CA writes:
Islam is a threat to human rights, liberty, and freedom of speech.
May 1st, 2013
Glen M. from Memphis, TN signed.
May 1st, 2013
Someone from Fort Thomas, KY signed.
May 1st, 2013
Mary R. from Lancaster, MA writes:
The FBI should not be restricted from doing what is necessary to protect Americans from jihadists. The president should not be allowed to interfere with this.
May 1st, 2013
Someone from Nashville, MI signed.
May 1st, 2013
Someone from Montgomery, TX signed.
May 1st, 2013
Linda B. from Marblehead, MA writes:
To block our intelligence services from accurate information about the nature of the ideology of Islam on grounds that it is a religion is a violation of the First Amendment. Restricting access to the facts our intelligence agencies need to do their job of protecting us from violence such as struck Boston two weeks ago is dereliction of duty to your oath of office. Please live up to your job description, sir.
May 1st, 2013
Jim J. from Mercersburg, PA signed.
May 1st, 2013
pat h. from Quincy, FL signed.
May 1st, 2013
Richard H. from Evans, GA writes:
A recent poll shows that 92% of the population do NOT think the government is doing all it can do to keep us safe. The term "jihad" has only one translation as described in the Koran and that is "holy war." The radical Islamists take that term in its literal meaning and attempt to invoke maximum harm on ANYONE who is not of their faith, including Muslims who advocate diversity. It is time to replace those terms in the FBI manuals and activate the "rules of engagement" that J.Edgar Hoover ran with for rooting out the criminals of the 1930s and 40s.
May 1st, 2013
Vicky B. from San Bernardino, CA signed.
May 1st, 2013
Someone from Elizabeth, AR signed.
May 1st, 2013
coleen h. from Catawissa, PA signed.
May 1st, 2013
Артём &. from Jasper, AL signed.
May 1st, 2013
Marshall S. from Ormond Beach, FL writes:
Mr. President. You took an oath to protect the USA as your #1 goal. The blood of the marathon bombings could have been prevented. It is beyond me how the very reason 9/11 happened, happened again. After all the billions spent, new agencies put in place, p&p changes, and all of america standing in endless lines at the airport, this could still happen. That being said, the founders never guaranteed our safety, they guaranteed our liberty and freedom to ensure our OWN safety. So I don't put this all on you. It is the same mentality that banning high capacity magazines for all of law abiding Americas will some how stop one future sociopaths. I am writing today because I have long know that your administration is allowing training camps of Jihadist Muslims to operate within our borders. Not only that, but according to this site, you have allowed the FBI to be limited in the type of surveillance material they can retain in their records. I have one question. How is your decision to allow both of these things to continue making America safer Mr. President?
May 1st, 2013
Lynne D. from Portland, OR writes:
....'they are picking our pockets and breaking our legs.' Language Matters.
May 1st, 2013
Brett T. from Pasadena, TX writes:
We live in the country that was established by our founding fathers under biblical principals and when we have strayed from this path is not yet known to me but we must restore those founding principals before we fall victim to end times prophecy as stated in Revelations of Gods word he has so graciously granted us with . . .
May 1st, 2013
Elaine L. from Summerfield, FL writes:
Well, I suspect this will put me on somebody's watch list, but yes. I want the F.B.I FREE from the restrictions the Obama administration has put on them inhibiting them from identifying the real threat to America and conveying that information to the American people.
Apr 30th, 2013
D M. from Pittsburgh, PA signed.
Apr 30th, 2013
John E. from Roanoke, VA writes:
Political correctness gets people killed. Stop tying the hands of the FBI!
Apr 30th, 2013
Susan S. from Germantown, MD writes:
The FBI's job is to serve and protect this nation on a large scale. How can they protect our nation if their lexicon is black flagged, as well as. their ability to acknowledge that radical Islam does exist on small and large scales? You are not an expert in anything if you that topic is controlled and banned. We all see the big, purple elephant in the room. But the administration is making it mandatory to ignore it. We are a nation where freedom, honesty and integrity is our pride and joy. Call the purple elephant what it is.
Apr 30th, 2013
Someone from Wauchula, FL signed.
Apr 30th, 2013
Clare O. from Chesapeake Beach, MD signed.
Apr 30th, 2013
Tom T. from Winter Park, FL writes:
Why does our congress just sit with arms folded and let this guy ruin our USA? Has anybody got a pair? I plead with them to intervene and hold those responsible accountable! If they can't then the need to go home and we need TERM LIMITS on them.
Apr 30th, 2013
Jeanne D. from Jacksonville, FL writes:
"Islam isn't in America to be equal to any other faith, but to become dominate. The Koran should be the highest authority in America, and Islam the only accepted religion on Earth." Omar Ahmed, Council on American Islamic Relations