Free the FBI: Let Them Protect America from Jihad
Stop the Shackling of the FBI's Intelligence on Counterterrorism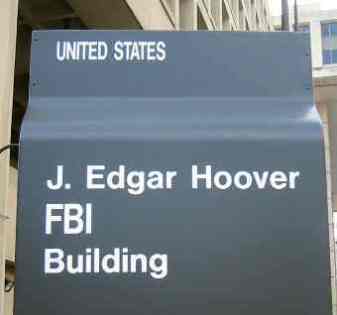 Something was seriously wrong when, in 2011, the FBI interviewed a jihadist like Tamerlan Tsarnaev – the older of the two Chechens believed to have perpetrated the bombing of the Boston Marathon – and saw no threat.
Yet, that is the predictable result of the shackling of the Bureau that has taken place in recent years. For example, that same year in 2011, the Obama administration actually purged FBI training materials of information that warns of the connection between the Tsarnaevs' kind of "religious fervor" and terrifying acts of jihad.
And the Obama administration has also effectively told the Bureau it must get the approval of "experts" with Muslim Brotherhood affiliations before it can do any such training in the future. This is a formula for much more jihad in America.
Please add your signature to this letter to President Obama: It's time to free the FBI so they can do their job and protect our country.
Public Comments
Aug 10th, 2013
Margaret H. from Lawrenceville, GA signed.
Aug 10th, 2013
Gary B. from Vista, CA writes:
It is not possible for the Muslim Brotherhood/Sharia Law to coexist with our legal system. With Sharia Law there is no separation of church and state.
Aug 4th, 2013
Mary Ann B. from Boynton Beach, FL writes:
WHY is our government on the side of Islam and the Muslim Brotherhood? NO SHARIA LAW in this country. It is not compatible with the U.S. Constitution. Do not allow this to happen to our country.
Jul 27th, 2013
Richard L. from Manitowoc, WI signed.
Jul 24th, 2013
Rose W. from Houston, TX writes:
It is pure folly to permit jihadis to dictate to the FBI. They want names and photos of known terrorists removed from Most Wanted Lists? Criminals want criminals' names and photos removed from Most Wanted Lists because such public safety information offends criminals? Absolutely nonsensical to oblige enemies of our Republic.
Jul 24th, 2013
Someone from West Chester, PA signed.
Jul 20th, 2013
Donald R. from Russellville, AR signed.
Jul 17th, 2013
Joan J. from Lake Odessa, MI signed.
Jul 14th, 2013
Lou A. from Silver Spring, MD writes:
this radical gov't is systematically destroying America as we know it.
Jul 7th, 2013
William U. from Tarpon Springs, FL signed.
Jul 6th, 2013
Robert S. from Capitol Heights, MD signed.
Jul 2nd, 2013
Jack L. from Los Lunas, NM writes:
This should be a Mandatory SOP for the FBI's structure and not subject to Political Party Instruction or Control.
Jul 2nd, 2013
Nanette P. from Houma, LA signed.
Jul 1st, 2013
jerry m. from Placentia, CA writes:
We should Block all Muslim Entry into the USA. They are Savages. They show no Mercy to anybody.It's there way or you are dead
Jul 1st, 2013
Dennis M. from Ulysses, KS signed.
Jul 1st, 2013
Someone from Tacoma, WA writes:
I've always thought something was screwy at FBI...now I believe that the president is responsible for veiling our eyes.....free the FBI!
Jul 1st, 2013
Someone from Seattle, WA signed.
Jul 1st, 2013
Someone from Norman, OK signed.
Jun 30th, 2013
William F. from Pocatello, ID signed.
Jun 29th, 2013
Someone from Kalamazoo, MI writes:
You can't have both...religious freedom and Islamic Shariah. Not all muslims may be "blow them up" kind of people but they all ultimately want the same thing and it is NOT religious freedom for all religions.
Jun 28th, 2013
Someone from Fairfield, CA signed.
Jun 27th, 2013
Someone from Evansville, IN signed.
Jun 26th, 2013
Someone from Kansas City, MO signed.
Jun 26th, 2013
Someone from Spanaway, WA signed.
Jun 26th, 2013
annette h. from Manchester, TN signed.
Jun 25th, 2013
John T. from Lindale, TX signed.
Jun 25th, 2013
Someone from North Richland Hills, TX writes:
Stop coddling Muslim extremists with our foolish political correctness. I'm starting to believe you sentiments may lie elsewhere.
Jun 24th, 2013
Someone from Sherman Oaks, CA writes:
I am American of Egyptian roots and understand the Muslim Brotherhoods agenda very well. I am currently visiting Egypt and shocked to see the degree of American support to the radical government controlled by the MB in Egypt as i am appalled to see the same support with money and weapons given to terrorists murdering and pillaging in Syria why is the US government doing this? Christians like myself as well as innocent muslims are getting butchered in Syria and Egypt is next on the list. Help!!!!
Jun 24th, 2013
Someone from Weaverville, CA writes:
You know its happening, we the people will support you if you stand up to Islamic Groups
Jun 23rd, 2013
James J. from Mason, OH writes:
Mr. Obama you have overstept your ground. Free the FBI from all Muslim Brotherhood affiliation.
Jun 22nd, 2013
Catherine R. from Houston, TX writes:
The FBI documents need to be restored. Period. It was an act of treason for Obama to purge them in the first place.
Jun 21st, 2013
tim d. from Sugar Loaf, NY signed.
Jun 21st, 2013
James S. from Fort Myers, FL signed.
Jun 21st, 2013
Someone from Palmdale, CA signed.
Jun 20th, 2013
Someone from Waxahachie, TX writes:
The tenets of shariah law and jihad holy war are codified in the Koran, the Hadith, and the Sira. It is a black and white inescapable historical and ongoing fact.
Jun 20th, 2013
Jon H. from Waxahachie, TX signed.
Jun 20th, 2013
Carlieze V. from North Wales, PA writes:
I would like to say that you can't please everybody. That's not your job! Your job is to protect this great nation. Our country needs to get back to Top security. Need to know; loose lips sink ships, don't tell our enemies what we are investigating or how! Let our agencies do their jobs and only answer to you Mr. President and the conversation does not leave the room. Stop looking or fall guys. The war on terrorism will never end. History needs to be read and remembered. But, above all else, let the FBI, CIA, Home Security and NSA do their jobs. Encourage these agencies to work together. Do Not Tie Their Hands!
Jun 20th, 2013
Barbara C. from Garland, TX writes:
This is America. We are based on Judeo-Christian Values. No Shari'ah or Islamic Doctrine! Take it back to their own countries.
Jun 18th, 2013
Melody S. from Marshall, TX signed.
Jun 17th, 2013
D.T. R. from San Diego, CA writes:
Obama has shown over and over again his loyalties to those who wish to destroy America. Wake up folks - it is being torn from our grasp! If you want an America for your kids, get off your butts and get involved now!