Free the FBI: Let Them Protect America from Jihad
Stop the Shackling of the FBI's Intelligence on Counterterrorism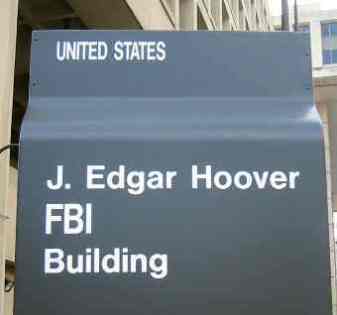 Something was seriously wrong when, in 2011, the FBI interviewed a jihadist like Tamerlan Tsarnaev – the older of the two Chechens believed to have perpetrated the bombing of the Boston Marathon – and saw no threat.
Yet, that is the predictable result of the shackling of the Bureau that has taken place in recent years. For example, that same year in 2011, the Obama administration actually purged FBI training materials of information that warns of the connection between the Tsarnaevs' kind of "religious fervor" and terrifying acts of jihad.
And the Obama administration has also effectively told the Bureau it must get the approval of "experts" with Muslim Brotherhood affiliations before it can do any such training in the future. This is a formula for much more jihad in America.
Please add your signature to this letter to President Obama: It's time to free the FBI so they can do their job and protect our country.
Public Comments
Aug 11th, 2014
Someone from Springfield, MO writes:
I feel that if anyone or any group tries to stop or change things by doing something Obama doesn't want, he wouldn't hesitate to use his current powers to strike it down and probably retaliate. The next president will be a Republican or a Democrat, no third party. Vote Republican no matter what. Don't stay home. We have to get rid of this mess if possible.
Aug 4th, 2014
William D. from Cordova, AK writes:
We know that Jihad is very bad for America. It is a Muslim Group thats main goal is to kill America and make it a Sharia area. Lets Pray that we do not allow Jihad to prosper.
Jun 26th, 2014
Donna E T. from Middle Island, NY signed.
Jun 13th, 2014
Mary W. from Guyton, GA writes:
Stop tying the hands of the FBI, let them do the job they are hired for!
Jun 5th, 2014
John D. from Culver City, CA signed.
Jun 5th, 2014
jan w. from Camarillo, CA signed.
May 30th, 2014
Kay S. from Henderson, NV writes:
I never thought I'd see our Country given away by those we've elected to serve us!
May 26th, 2014
Anne G. from Bakersfield, CA signed.
May 2nd, 2014
David B. from Rockville, MD signed.
Apr 26th, 2014
Marty M. from Springdale, AR writes:
Political Correctness is going to destroy America!
Apr 24th, 2014
Richard E. from Dixon, CA signed.
Apr 7th, 2014
Phyllis T. from Euless, TX signed.
Mar 28th, 2014
Kelvin H. from Racine, OH signed.
Mar 26th, 2014
Donna L. from Tallahassee, FL signed.
Mar 16th, 2014
Someone from Mesquite, TX signed.
Mar 10th, 2014
Saver G. from New York, NY writes:
It is hard in a Democracy to assume it valid to look for terrorism even if it not apparent - but we must. If we do not we will be somewhere between outgunned and overrun. I think it time we tell our Muslim neighbors it is sad but you have overstayed your welcome.
Mar 7th, 2014
Rachel S. from Sterling, VA writes:
The truth shall set you free. Tell Americans the truth and protect them from Radical Islam.
Mar 1st, 2014
elizabeth m. from Potomac, MD writes:
this is unbelievable, scary that our president could even think of doing this.
Mar 1st, 2014
Blair B. from Annandale, VA signed.
Feb 28th, 2014
HEIDI S. from Lakeside, CA signed.
Feb 25th, 2014
Andrew F. from Santa Maria, CA signed.
Feb 24th, 2014
Robert S. from Capitol Heights, MD signed.
Feb 20th, 2014
Someone from Elko, NV signed.
Feb 15th, 2014
Albert R. F. from Argyle, NY signed.
Feb 14th, 2014
Suzette D. from Macomb, MI signed.
Feb 12th, 2014
Roger D. from Clayhatchee, AL signed.
Feb 7th, 2014
David B. from Rockville, MD signed.
Feb 7th, 2014
David B. from Rockville, MD signed.
Feb 4th, 2014
Someone from Mesquite, TX signed.
Feb 2nd, 2014
D.A. N. from Annandale, VA signed.
Feb 1st, 2014
Herb P. from Gilbert, AZ writes:
The Muslim Brotherhood threat is real.We as citizens demand our elected officials to uphold the oath they took to protect our nation & its constitution.By removing critical information about our enemies from the FBI Training manuals, we have shakled our inteligence trainees.If you don't know who your enemies are, how can you defeat them?
Feb 1st, 2014
Donna D. from Fairfax, VA signed.
Feb 1st, 2014
Donna D. from Fairfax, VA signed.
Jan 29th, 2014
Tamara A. from Clarkston, MI writes:
President Obama: Obviously, you are not an American because a true American would not allow the Constitution to be infringed, especially in the area of free speech. A true American would give his/her life before relinquishing these God-given sacred rights. You, as our supposed commander-in-chief, are woefully derelict in your stewardship. Innocent blood cries from the ground in betrayal of precious American lives. And it sure "makes a difference" to this American. Our FBI deserves the best help we can give, not abject betrayal. When I compare you to our great American heroes such as Billy Mitchell, Omar Bradley, Jimmy Dolittle, Gen. Eisenhower, Gen. MacArthur, Gen. Stilwell, Gen. Marshall, Gen. Patton, etc., they all had a foundational faith in God and humility that what they were doing was best for America, even at the risk of their lives. Their actions proved it! You can't chain an eagle! And if your desire is to do so, then you should be removed from office because you are not keeping your oath to us. Or was that all taqiyya?
Jan 7th, 2014
Edward H. from Beaverton, OR signed.
Jan 7th, 2014
Robert S. from Capitol Heights, MD signed.
Dec 28th, 2013
Jayesh K. from Elizabeth City, NC writes:
Stop calling "Jihad". It is nothing holy.
Dec 1st, 2013
David L. from Cambridge, MA writes:
If the FBI had not been shackled and made passive by pc training manuals cleansed of words and phrases like jihad, muslim terrorism, Islamism, etc., it would have easily stopped the Islamic maiming and murder of children and young people who were enjoying the Boston Marathon. They were twice tipped off by the Russians and once by the Saudis. Those dead youngsters won't be brought back to life. And nobody's limbs are growing back. Obama and Holder and Brenner should have to wear those dead limbs around their necks like albatrosses for the rest of their miserable lives.
Nov 21st, 2013
Michael T. from Nashville, TN signed.
Nov 20th, 2013
Dan M. from Fernley, NV signed.