Free the FBI: Let Them Protect America from Jihad
Stop the Shackling of the FBI's Intelligence on Counterterrorism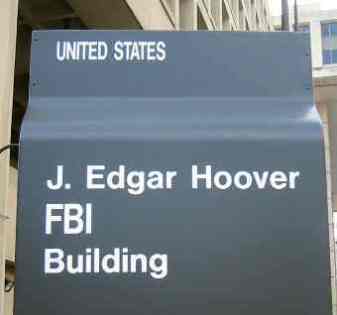 Something was seriously wrong when, in 2011, the FBI interviewed a jihadist like Tamerlan Tsarnaev – the older of the two Chechens believed to have perpetrated the bombing of the Boston Marathon – and saw no threat.
Yet, that is the predictable result of the shackling of the Bureau that has taken place in recent years. For example, that same year in 2011, the Obama administration actually purged FBI training materials of information that warns of the connection between the Tsarnaevs' kind of "religious fervor" and terrifying acts of jihad.
And the Obama administration has also effectively told the Bureau it must get the approval of "experts" with Muslim Brotherhood affiliations before it can do any such training in the future. This is a formula for much more jihad in America.
Please add your signature to this letter to President Obama: It's time to free the FBI so they can do their job and protect our country.
Public Comments
Oct 19th, 2014
Someone from Strongsville, OH signed.
Oct 19th, 2014
Someone from Strongsville, OH signed.
Oct 8th, 2014
Robert S. from Capitol Heights, MD signed.
Oct 3rd, 2014
Someone from Minneapolis, MN signed.
Oct 3rd, 2014
Someone from Mesquite, TX writes:
Sep 26th, 2014
Ron P. from Denver, CO signed.
Sep 22nd, 2014
Angela A. from Naples, FL writes:
Mr. O'Bama, you should walk away from your post and let America be the country it always was. It's obvious you are out to destroy it, You took an oath to serve and protect, but you lied with your hand on the bible.
Sep 15th, 2014
Jessica T. from Decatur, AL signed.
Sep 14th, 2014
Someone from Terre Haute, IN signed.
Sep 11th, 2014
Robert L. from Milwaukee, WI signed.
Sep 6th, 2014
david f. from Virginia Beach, VA writes:
Why are Americans closing their eyes, covering their ears, and turning their back on this serious problem? Sharia law is standing at our door and will eventually replace the US Constitution. The American people wanted Obama and we see the results. What will it take to open the eyes of Americans? At this point, we need help from God.
Aug 15th, 2014
Abel S. from Lubbock, TX writes:
Eventually every one will see we're being attacked from the inside of our own country .
Aug 13th, 2014
Someone from Randolph, VT writes:
Everything I read or see about you is unconstitutional. You are taking away freedom in America. I feel so guilty, because I voted for you, now I realize you are not a Democrat at all. I didn't realize you were committing taqiyya. No shariah No islamist govern world-wide. That is not freedom.
Aug 11th, 2014
Someone from Springfield, MO writes:
I feel that if anyone or any group tries to stop or change things by doing something Obama doesn't want, he wouldn't hesitate to use his current powers to strike it down and probably retaliate. The next president will be a Republican or a Democrat, no third party. Vote Republican no matter what. Don't stay home. We have to get rid of this mess if possible.
Aug 4th, 2014
William D. from Cordova, AK writes:
We know that Jihad is very bad for America. It is a Muslim Group thats main goal is to kill America and make it a Sharia area. Lets Pray that we do not allow Jihad to prosper.
Jun 26th, 2014
Donna E T. from Middle Island, NY signed.
Jun 13th, 2014
Mary W. from Guyton, GA writes:
Stop tying the hands of the FBI, let them do the job they are hired for!
Jun 5th, 2014
John D. from Culver City, CA signed.
Jun 5th, 2014
jan w. from Camarillo, CA signed.
May 30th, 2014
Kay S. from Henderson, NV writes:
I never thought I'd see our Country given away by those we've elected to serve us!
May 26th, 2014
Anne G. from Bakersfield, CA signed.
May 2nd, 2014
David B. from Rockville, MD signed.
Apr 26th, 2014
Marty M. from Springdale, AR writes:
Political Correctness is going to destroy America!
Apr 24th, 2014
Richard E. from Dixon, CA signed.
Apr 7th, 2014
Phyllis T. from Euless, TX signed.
Mar 28th, 2014
Kelvin H. from Racine, OH signed.
Mar 26th, 2014
Donna L. from Tallahassee, FL signed.
Mar 16th, 2014
Someone from Mesquite, TX signed.
Mar 10th, 2014
Saver G. from New York, NY writes:
It is hard in a Democracy to assume it valid to look for terrorism even if it not apparent - but we must. If we do not we will be somewhere between outgunned and overrun. I think it time we tell our Muslim neighbors it is sad but you have overstayed your welcome.
Mar 7th, 2014
Rachel S. from Sterling, VA writes:
The truth shall set you free. Tell Americans the truth and protect them from Radical Islam.
Mar 1st, 2014
elizabeth m. from Potomac, MD writes:
this is unbelievable, scary that our president could even think of doing this.
Mar 1st, 2014
Blair B. from Annandale, VA signed.
Feb 28th, 2014
HEIDI S. from Lakeside, CA signed.
Feb 25th, 2014
Andrew F. from Santa Maria, CA signed.
Feb 24th, 2014
Robert S. from Capitol Heights, MD signed.
Feb 20th, 2014
Someone from Elko, NV signed.
Feb 15th, 2014
Albert R. F. from Argyle, NY signed.
Feb 14th, 2014
Suzette D. from Macomb, MI signed.
Feb 12th, 2014
Roger D. from Clayhatchee, AL signed.
Feb 7th, 2014
David B. from Rockville, MD signed.