Free the FBI: Let Them Protect America from Jihad
Stop the Shackling of the FBI's Intelligence on Counterterrorism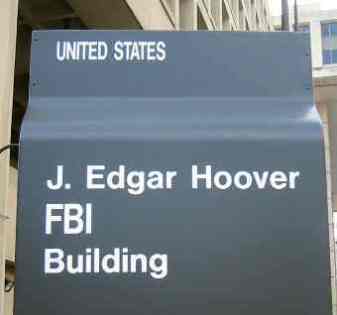 Something was seriously wrong when, in 2011, the FBI interviewed a jihadist like Tamerlan Tsarnaev – the older of the two Chechens believed to have perpetrated the bombing of the Boston Marathon – and saw no threat.
Yet, that is the predictable result of the shackling of the Bureau that has taken place in recent years. For example, that same year in 2011, the Obama administration actually purged FBI training materials of information that warns of the connection between the Tsarnaevs' kind of "religious fervor" and terrifying acts of jihad.
And the Obama administration has also effectively told the Bureau it must get the approval of "experts" with Muslim Brotherhood affiliations before it can do any such training in the future. This is a formula for much more jihad in America.
Please add your signature to this letter to President Obama: It's time to free the FBI so they can do their job and protect our country.
Public Comments
Jan 11th, 2015
phillip n. from Panama City, FL signed.
Jan 11th, 2015
Catherine F. from Middletown, NY signed.
Jan 11th, 2015
Someone from Glens Falls, NY writes:
Need to reestablish the ideals of our Founding Fathers. Let these folks do their jobs.
Jan 11th, 2015
Teresa R. from Lancaster, CA signed.
Jan 10th, 2015
Someone from Cape Coral, FL signed.
Dec 31st, 2014
Sharon S. from Alexandria, KY writes:
Mr. Obama, we all know you are a Muslim, but that affiliation should not interfere with the ability of Federal agencies and their respective missions. Please let the FBI do what they are intended to do---protect us. Your personal interests are overshadowing your decisions regarding national security.
Dec 7th, 2014
Carole E. from Florence, SC signed.
Nov 29th, 2014
Gil C. from Chicago, IL signed.
Nov 15th, 2014
Nathan S. from Vancouver, WA signed.
Nov 14th, 2014
Shiou L. from Arlington Heights, IL writes:
We need a plan to tackle political Islam which is a real menace to the national security. ISIS is very bad, but Americans should find out how the dynamic of Islamic ideology giving birth to such a group called ISIS. The threat of Islamic ideology is not smaller than communism in the '50 and '60, but our government policy is lacking behind.
Nov 8th, 2014
Someone from Taft, CA signed.
Nov 8th, 2014
Jeanne H. from Fuquay Varina, NC signed.
Oct 30th, 2014
lynda c. from Colorado Springs, CO writes:
It's about time we the people restore our constitution, get rid of the patriot act, FEMA CAMPS AND THE IRS restore the jobs of our military and FBI patriots who were removed for disagreeing with the illegal actions of the past two presidents. Remove all members of our Government who have participated in illegal actions against the people of this nation and who have acted to destroy our constitution. Both Bush and Obama should be impeached.
Oct 29th, 2014
Someone from Cudahy, WI writes:
This ... IS ...... the United States of America; we have THE Rule of LAW, here!! Anyone who is offended by OUR Rule of Law or Almighty God should go to the Middle EAST, they have huge square footage; along with THEIR traditions & customs.
Oct 27th, 2014
Someone from Boca Raton, FL writes:
what is a shame is the people who voted just to see an islamic president elected to control our country. we were not founded on a moon god but rather the one and only true God
Oct 25th, 2014
Emily B. from Springfield, VA writes:
II Chronicles 7/14 The Pres. could have done so much good. Too bad.
Oct 24th, 2014
Chrystal M. from Denver, CO signed.
Oct 19th, 2014
Someone from Strongsville, OH signed.
Oct 19th, 2014
Someone from Strongsville, OH signed.
Oct 8th, 2014
Robert S. from Capitol Heights, MD signed.
Oct 3rd, 2014
Someone from Minneapolis, MN signed.
Oct 3rd, 2014
Someone from Mesquite, TX writes:
Sep 26th, 2014
Ron P. from Denver, CO signed.
Sep 22nd, 2014
Angela A. from Naples, FL writes:
Mr. O'Bama, you should walk away from your post and let America be the country it always was. It's obvious you are out to destroy it, You took an oath to serve and protect, but you lied with your hand on the bible.
Sep 15th, 2014
Jessica T. from Decatur, AL signed.
Sep 14th, 2014
Someone from Terre Haute, IN signed.
Sep 11th, 2014
Robert L. from Milwaukee, WI signed.
Sep 6th, 2014
david f. from Virginia Beach, VA writes:
Why are Americans closing their eyes, covering their ears, and turning their back on this serious problem? Sharia law is standing at our door and will eventually replace the US Constitution. The American people wanted Obama and we see the results. What will it take to open the eyes of Americans? At this point, we need help from God.
Aug 15th, 2014
Abel S. from Lubbock, TX writes:
Eventually every one will see we're being attacked from the inside of our own country .
Aug 13th, 2014
Someone from Randolph, VT writes:
Everything I read or see about you is unconstitutional. You are taking away freedom in America. I feel so guilty, because I voted for you, now I realize you are not a Democrat at all. I didn't realize you were committing taqiyya. No shariah No islamist govern world-wide. That is not freedom.
Aug 11th, 2014
Someone from Springfield, MO writes:
I feel that if anyone or any group tries to stop or change things by doing something Obama doesn't want, he wouldn't hesitate to use his current powers to strike it down and probably retaliate. The next president will be a Republican or a Democrat, no third party. Vote Republican no matter what. Don't stay home. We have to get rid of this mess if possible.
Aug 4th, 2014
William D. from Cordova, AK writes:
We know that Jihad is very bad for America. It is a Muslim Group thats main goal is to kill America and make it a Sharia area. Lets Pray that we do not allow Jihad to prosper.
Jun 26th, 2014
Donna E T. from Middle Island, NY signed.
Jun 13th, 2014
Mary W. from Guyton, GA writes:
Stop tying the hands of the FBI, let them do the job they are hired for!
Jun 5th, 2014
John D. from Culver City, CA signed.
Jun 5th, 2014
jan w. from Camarillo, CA signed.
May 30th, 2014
Kay S. from Henderson, NV writes:
I never thought I'd see our Country given away by those we've elected to serve us!
May 26th, 2014
Anne G. from Bakersfield, CA signed.
May 2nd, 2014
David B. from Rockville, MD signed.
Apr 26th, 2014
Marty M. from Springdale, AR writes:
Political Correctness is going to destroy America!