Free the FBI: Let Them Protect America from Jihad
Stop the Shackling of the FBI's Intelligence on Counterterrorism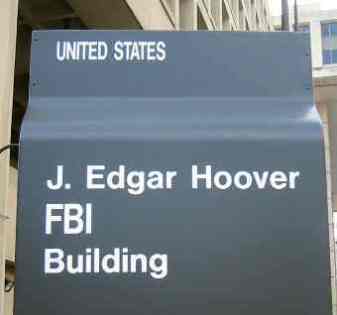 Something was seriously wrong when, in 2011, the FBI interviewed a jihadist like Tamerlan Tsarnaev – the older of the two Chechens believed to have perpetrated the bombing of the Boston Marathon – and saw no threat.
Yet, that is the predictable result of the shackling of the Bureau that has taken place in recent years. For example, that same year in 2011, the Obama administration actually purged FBI training materials of information that warns of the connection between the Tsarnaevs' kind of "religious fervor" and terrifying acts of jihad.
And the Obama administration has also effectively told the Bureau it must get the approval of "experts" with Muslim Brotherhood affiliations before it can do any such training in the future. This is a formula for much more jihad in America.
Please add your signature to this letter to President Obama: It's time to free the FBI so they can do their job and protect our country.
Post Public Comments
Public Comments (975)
Feb 13th, 2019
Ronaldjesty R. from Pavilion, NY writes:
crumag.com/a/qiruojinlan/list_8_11.html
Oct 31st, 2018
Someone from Ashburn, VA signed.
Jul 31st, 2018
Someone from Mid Florida, FL writes:
Our forefathers said a Muslim should never be in our government. Let the FBI do the job to protect this nation. I am a God fearing citizen, dad and veteran. The Muslims see us as the infidel and can lie cheat whatever it takes as long as it helps their purpose. They cannot be trusted.
Mar 18th, 2017
Someone from Yucaipa, CA writes:
It's time for you to truly represent your constituents. Let the President do his job.
Mar 1st, 2017
barbara a. from Fate, TX writes:
is it not traitorous that barak obama did this? deliberately purged information on terrorists. wow,
Feb 13th, 2017
AARON O. from Holton, KS writes:
Let the FBI do their job! I have a family and would like to rid America of this Jihadism. Sign me up to defend our country.
Feb 1st, 2017
Thomas B. from Geneva, NY writes:
The best way to counter Islam is the preaching of the Gospel of Christ
Jan 26th, 2017
Robert B. C. from Christiansburg, VA signed.
Jan 17th, 2017
Dan N. from Rockton, IL signed.
Dec 14th, 2016
Someone from Seattle, WA writes:
Barak Hussein Obama you know exactly why they need to go!